Useful Links
DPS
We use the Deposit Protection Service to register all deposits we manage.
The Property Redress Scheme
Go Let Properties Ltd is registered with The Property Redress Scheme.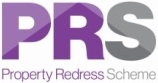 ICO
Go Let are registered with the Information Commissioner's Office.
Rent On Time
Go Let offer Rent On Time inclusive with our full management service.
OnTheMarket
Go Let advertise all of our properties through OnTheMarket.
NFOPP
Awarding body for professional property qualifications.
HMO Tax Relief
Capital Allowances Tax Relief for your HMO / Multi-Let. Recently updated guidance from HMRC has confirmed that certain 'Plant' assets within the communal areas of an HMO or Multi-Let, can be used to either get a tax refund, or mitigate your current tax liability.
For more information use the link or email info@hmotax.co.uk.
AOK Rucksack Appeal
AOK Rucksack Appeal is a local charity we support, which aims to help homeless people.
AFCB
Go Let are proud sponsors of AFC Bournemouth.
Sarah Walker Property Investment
Some information from property presenter, writer and speaker Sarah Walker about her property investment portfolio and how others can do the same.
Sarah Walker
Sarah Walker's Wikipedia page.
Graham Chessher – Bournemouth Electrician
Graham is a local electrician in the Bournemouth area.
Rockett
Rockett kitchens, bathrooms, plumbing & heating supplies situated in Moordown.
The How to Rent leaflet is produced by the government to help inform prospective tenants about the process of letting property.
Local Business Events Business